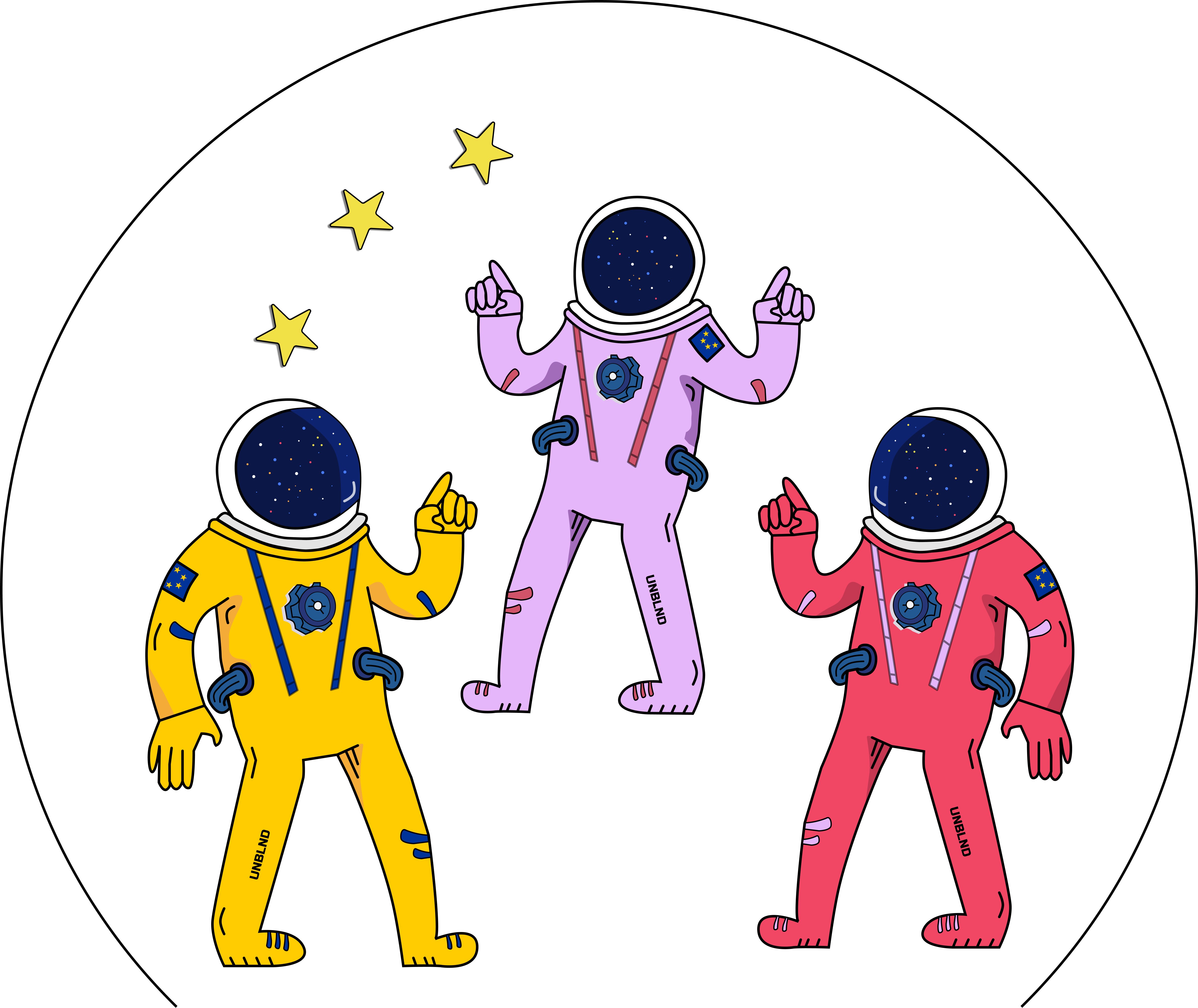 > social network driven by interests
> meet people in group immediately
> have real experiences together

UNBLND is looking for a
Digital Marketer
Department: Marketing
AAARRR Pirate: awareness and acquisition (and retention) 🦜
Let's rock, whenever, wherever (flexible)
Apply before any date
Full-time commitment
Preferably > 3 months
We build trust communities
From all around the world, our interest-driven social network UNBLND drops anonymous people into specific groups where they can chat and have meaningful experiences together.
We make the world a happier place
UNBLND is the earth's most anonymous and inclusive social network where people can tailor their privacy to their own needs and be comfortable in their own way. Looks, background or gender are not important for having valuable friendships or genuine connections.
Now we are wondering...
What kinda person are you?!
We like everyone… or almost everyone. 🙃
But for this position, you'll need to be …
analytical
digital-minded
data-driven
creative
Because you will have to …
plan and execute all digital marketing needs (SEO/SEA/ASO/ASA/...)
collaborate with internal teams
identify trends and insights
brainstorm about growth strategies
plan, execute, and measure experiments and conversion tests
design, build and maintain our social media presence
measure and report performance of all digital marketing campaigns (ROI and KPIs)
guard and optimize user acquistion funnels
So, what do we expect from you?
knowledge in digital marketing and other related fields
strong analytical skills and data-driven thinking
experience with A/B and multivariate experiments
solid knowledge of website analytics tools
working knowledge of ad serving tools
proven working experience in digital marketing (+)
strong experience in setting up and optimizing Google Adwords campaigns (+)
working knowledge of HTML, CSS, and JavaScript development and constraints (+)
You will be happy, because we offer:
great (co-)working experience (Brussels); working from home is also an option
an open and nice working atmosphere with international minded colleagues, striving altogether to achieve ambitious objectives
permanent support from the internal team
flexibility
lots of good karma and maybe, someday, a trip into space 🪐
Together, we will …

be great

we will boost happiness worldwide
You are convinced! We knew it 😎